Spread Betting & How It Works – Your Complete Guide in 2019
Spread betting is a type of financial betting in which the investor or trader bets on price movements of securities. They have to bet whether the price of the security will fall or rise. The degree to which their prediction turns out to be successful determines their loss or profit. In spread betting, investors or traders do not own the underlying asset.
How Financial Spread Betting Works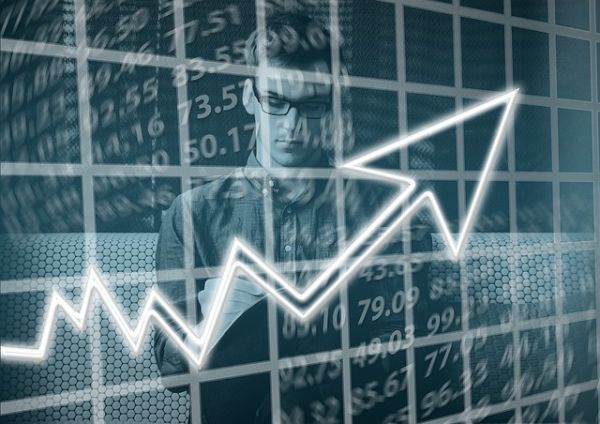 Financial spread betting has three major components:
Bet Size – The size of the bet determines the size of the loss or profit.

Bet Duration – This determines how long a position will be left open before it expires.

Spread – The spread is the amount traders have to pay to open their trade. It is the difference between the offer price or the buy price and the bid price or the sell price.
The more the price moves in favor of traders, the more their profits will grow. The more the price move against the trader, the greater will be their loss.
Spread Betting Risks & Benefits

Let us first look at the bright side of spread betting:
Your spread betting profits are absolutely tax free if you live in the UK.

You don't have to pay any stamp duty or commission.

You can place smaller bets to minimize your risks.

If you signed up at a reputed broker, you will get access to a wide range of markets.

You get leverage, which you can use to maximize your profits.
However, this does not mean that spread betting is the number one way to get rich quick. The simple truth is that spread betting is fraught with risks.
Have a look at the following list:
Spread betting brokers have released statistics showing that up to 80% of spread bettors lose their investments.

If you fail to use stop loss features and other risk management tools, you can easily lose control over the amount you lose.

Since spread betting brokers earn from the spread, they buy/sell prices they quote are higher than the actual market value.

Spread bettors offer credit depending on your status, but you should never take this offer.

Although your profits are tax free, you cannot offset your losses against the profits you make somewhere else.

If you use too much leverage, you can lose everything you have on your account.
FCA's Position
In a paper published on its website in Dec 2018, the Financial Conduct Authority (FCA) has proposed rules to reduce the harm caused to retail traders from the sale of complex financial derivatives. It has proposed banning binary options and restricting CFDs and spread betting products. The FCA has taken this action in response to concerns regarding the high risks associated with spread betting, binary options, and CFD trading and the objectionable behavior of the brokers providing these services.
The FCA has proposed the following rules:
Limit leverage to somewhere in the range of 30:1 to 2:1.

Close client's position when their balance reduces to 50% of the margin required to maintain their positions.

Provide guarantees that clients cannot lose more than the funds in their trading accounts

Stop offering incentives to clients to start trading

Display a standardized risk warning to clients
The FCA plans a separate consultation early in 2019 to discuss the pros and cons of banning CFD trading and spread betting.
Spread Betting vs. CFDs
Both CFDs and spread betting are financial derivatives based on leverage that can be traded in thousands of financial markets. In case of both, traders don't have to own the underlying security; they just have to predict its price movement in the market.
Despite the similarities, there are differences between the two.
Spread betting is tax free, CFD trading is not

CFD trading requires commission, spread betting does not

CFDs do not have expiry dates, spread bets do

Traders can offset their CFD trading losses against profits made elsewhere, but spread betting losses cannot be similarly offset.
Best Spread Betting Platforms
Having researched a few spread betting platforms, we have handpicked the following as the top three in the industry. You definitely don't have to hesitate to open trading accounts on these platforms:
AxiTrader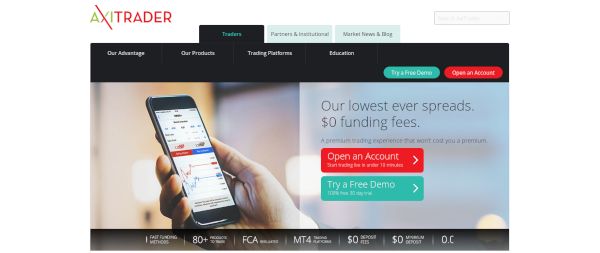 Spread betting at AxiTrader works just like its standard CFD and Forex trading. The pricing is not fixed, but changes with normal market movement. At AxiTrader, spread betting is just like standard forex trading, but without any taxes on profits.
Moreover, traders can make use of leverage and spread their capital across several types of traders. Leverage helps traders to get higher profits in return for smaller investment although the risk of losing is also higher.
AxiTrader is a broker that has clients in 150+ countries. Moreover, it is regulated by the FCA and the ASIC. The broker offers spread betting services 24 hours per day and seven days per week. Traders can access all types of trades, including forex, indices, CFDs, and spread betting with just one AxiTrader account.
AvaTrade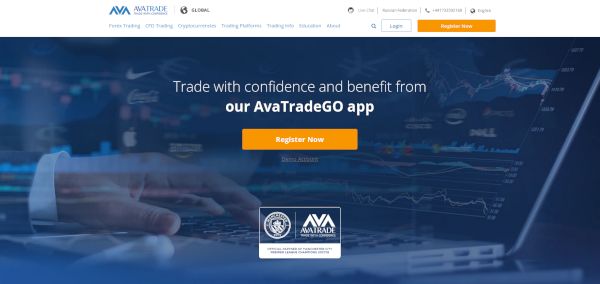 AvaTrade invites investors to trade with confidence and enjoy the following benefits:
24/7 cryptocurrency trading

24/7 live customer support

AvaTrade app

Generous welcome bonus on a minimum deposit of $1000

Trading tools such as DupliTrade, AvaOptions, Sharp Trader, and MetaTrader 4

Educational resources for beginners as well as seasoned players
AvaTrade is the winner of multiple industry awards such as FXEmpire's Best Trading Experience 2017 and The European's Best Broker 2018. The broker is regulated in six jurisdictions, which makes it all the more reliable.
SpreadEx

SpreadEx is an excellent spread betting platform with the following selling points:
Spread bet on mobile, tablet, and desktop

Trade on credit

Advanced trading tools

Winner of COLWMA Best Spread Betting Provider Award for 2018 and 2016

Register in a few minutes

Trade thousands of markets

Five times winner of Best Customer Service Award from Investment Trends
Launched in 1999, SpreadEx is regulated by the UK Financial Conduct Authority (FCA) and operates from the UK. Traders can use just one account for trading CFDs, speed markets, and spread bets. They can also avail of features such as advanced charting tools, advanced orders, and price alerts through email, push, or text.
Spread Betting FAQ
Q1: What is the difference between CFD trading and spread betting?
A: CFD trading and spread betting have a number of similarities, but there are some major differences that set them apart from each other:
Spread betting is tax free in the UK, but CFD trading is taxed.

Spread betting is commission free, but CFD trading is not.

CFDs do not have any expiry dates, but spread bets do.

Spread betting is speculating on the market and betting on a variety of potential outcomes. CFD trading is trading contracts based on prices.

Spread betting gives no direct access to the market, but CFD trading on shares and forex does.
Q2: How do I win at spread betting?
A: Here are three keys to minimize your losses and maximize your profits while spread betting:
Choose a spread betting broker with the best tools and spreads.

Make use of the stop loss feature to protect your positions when offline.

Place spread bets only with money that you can afford to lose.
Q3: What does "spread" mean in spread betting?
A: All spread betting markets have two prices—the sell price (bid) and the buy price (offer). The spread is the difference between the bid and the offer.
Q4: How does spread betting on shares work?
A: In spread betting, an investor speculates on price movements in financial markets such as shares, commodities, indices, and forex. This is how spread betting on shares works:
Choose a market for trading.

Choose sell or buy.

Choose the amount you would like to bet.

Use the stop loss feature to close your position if the price does not move in your favor.

Monitor your trade carefully.

Close your trade when you have made enough profits.
Q5: How do brokers make money on spread betting?
A: Brokers earn from spread betting in the following ways:
They earn by adding small margins to market spreads, making the buy price higher than the sell price so that they can profit irrespective of whether their client loses or wins.

They do not send bets placed by unsuccessful traders to the market. Instead, they bet against these traders and make profits when their clients lose and vice versa.

They charge holding fees to clients who want to carry their positions overnight.
Q6: Is spread betting gambling?
A: Since the Financial Conduct Authority (FCA), and not the Gambling Commission, regulates spread betting in the UK, it cannot be considered to be gambling. Since you are betting on the markets, which do not have random outcomes, financial spread betting is not gambling.
Q7: Is spread betting illegal in some countries?
A: Spread betting is legal in the UK, where it is regulated by the FCA. However, it is illegal in Japan, US, and Australia. Although illegal in China, it is permitted in special areas such as Macau and Hong Kong.
Q8: Is spread betting tax free?
A: Spread betting is tax free in the UK.
Q9: When is spread betting taxable?
A: According to the current tax laws in the UK, spread betting profits are tax free. However, spread betting may become taxable if the laws change.
Q10: What is better, CFD trading or spread betting?
A: The answer to that question depends on personal taste. Both CFDs and spread bets are complex financial instruments associated with high risk of financial loss because of leverage. If you wish to save on tax, spread betting would be better as spread betting profits are not taxable.
Q11: How much can you earn on spread betting?
A: You can make money spread betting provided you know everything about the market and monitor your trades continuously. There are a number of successful spread bettors in the financial industry. At the same time, you must also remember that 80% of those who place spread bets end up losing their money.
Conclusion
You can try some spread betting if you are confident that you can handle the risks associated with it. We encourage you not to plunge headlong into spread betting without first making a careful study of the markets.
We suggest that you open demo accounts at one of the spread betting brokers we have recommended above and try some risk free spread betting with virtual funds. All these brokers offer free educational resources. So get educated before you place any spread bets.