DukasCopy Review
| | |
| --- | --- |
| Min. Deposit100$ | Demo AccountYes |
Rating
Member of ISDA and the Swiss Bankers Association
Audited by KPMG
Wide range of trading tools including DukasCopy TV
Winner of multiple industry awards
Visit site
Dukascopy offers precious metal and forex trading to institutional as well as retail clients. The online trading service has the following features:
Equal quotes and liquidity for all its clients

Permits different types of trading such as scalping, news trading, and so on

Supports currencies such as CHF, GBP, CAD, DKK, HUF, JPY, NOK, PLN, RUB, SEK, TRY, ZAR, USD, EUR, AUD, CZK, HKD, ILS, MXN, NZD, RON, CNH, SGD, and XAU

Multiple payment methods including wire transfers, bank guarantees, and credit/debit cards

Up to CHF100,000 of protection for each client against insolvency risk.

Minimum deposit is US$100 for Dukascopy Europe and US$1000 for Dukascopy Bank SA

Trading on most instruments is available for 24 hours
DukasCopy Awards

Dukascopy is the recipient of 21 industry awards, some of which are the following:
ForexBrokers Best Platform & Tools (2018)

ForexBroker Best Mobile Trading (2018)

China (Shenzhen) Forex Expo's Best Forex Bank (2018)

London Forex Show's Best Forex ECN/STP Broker (2018)

IAFT Awards' Best Provider of Liquidity (2017)

China (Shenzhen) Forex Expo's Best Global Professional Trading Platform (2016)
Reliable and Reputed – Client Protection Measures

Dukascopy Bank has taken a number of steps to protect its clients. Like all other Swiss securities dealers and banks, the FX broker has signed the Convention of Swiss Banks and Securities Dealers Regarding the Insurance of Deposits and it is a member of the esisuisse.
Deposit Insurance – As previously mentioned, each client's deposits are insured up to CHF100,000. But Dukascopy Europe clients are protected according to EU regulations up to EUR20,000.
In addition to this protection, Dukascopy Bank protects trader deposits by carefully managing its liquidity and assets. It does not have any real estate property or risky securities and does not provide credit.
Stop Loss – Dukascopy Bank SA offers the Stop Loss feature. Accordingly, clients can set a stop loss. If their account reaches this stop loss, all trades will be deactivated and all open positions will be automatically closed to prevent further loss of capital.
Slippage Control – Slippage control is a feature that allows customers to determine well in advance the maximum negative slippage capable of impacting order execution price. This is an effective risk management tool that allows safe trading on volatile markets.
Dormant Account Policy – Dukascopy encourages clients to prevent their accounts from going dormant. The FX broker is required by law to report all dormant accounts that have more than CHF 100 to a data bank accessible only by the Swiss Banking Ombudsman.
Dormant accounts are also subject to account maintenance fees of CHF500, but never exceeding the account balance. In addition, dormant account holders have to pay any fee incurred by Dukascopy Bank while conducting research to identify the owner of the dormant account.
Guide to Opening an Account – Types of Accounts

You can open three major varieties of accounts of Dukascopy Bank—MCA Account, Demo Account, and Live Trading Account.
MCA Account
The following are the steps to opening a Mobile Current Account (MCA):
Complete a web form

Verify your identity
The procedure lasts a few minutes, and the account holder should be at least 14 years old. The identity verification is done through videoconference at a time convenient to the client. The applicant's ID or passport should have a machine reading zone for the video identification to be successful.
Demo Account
You can open a demo account for CFD and forex trading. This demo account remains valid for 14 days and comes with the following features:
ECN liquidity from several banks

Transparent pricing environment

Leverage of up to 1:200

Spreads starting from 0.1 pips

Equal trading rights for all

Deposit protection of up to CHF 100,000
To open a demo account, you have to fill in a simple online registration form. You can also opt for a binary options demo account and subscribe to Dukascopy Forex Overview. Once you have filled in your details, you have to click on the green Get Demo Account.
Live Trading Account
If you are ready for live trading, you can open a live trading account in three steps:
Complete a simple online registration form.

Verify your identity. You will get the instructions for this on email. You can also opt for video identification, which takes around 15 minutes. If you have opted for video identification, you have to download the Dukascopy Connect app on your mobile device. This app is available on the Google Play Store or the Apple Store.

Fund your account
Dukascopy Bank also offers the following types of accounts:
Gold Accounts
The broker allows its clients to open current accounts and self-trader accounts in non-deliverable gold. Opening a gold account is an alternative to actually purchasing physical gold. It allows the account holder to own gold without actually having to store it and protect it. Gold account holders, however, have to pay custody fees.
Account holders cannot withdraw any physical gold from their accounts, only the equivalent value in their selected currency. If you are interested in opening a gold account, you can contact your account manager.
LP PAMM Wealth Management
Dukascopy Bank gives customers the opportunity to earn extra profits by serving as liquidity providers on its SWFX market. Interested traders have to create an account, invest at least US$1000 into it, and let Dukascopy Bank handle it.
Dukascopy will then match the investor's sell trades with its other clients' buy trades at the same ask price. It will match investors' buy trades with its other clients' sell trades at the same bid price. Thus, the investor becomes a liquidity provider and gets the opportunity to earn a share of the income.
Current Accounts
Dukascopy Bank offers two types of current accounts—Standard Current Account (SCA) and Mobile Current Account (MCA). Each has its own advantages and services.
Bonus Offers – How to Claim Your Bonus

Dukascopy offers four types of bonus programs:
Equity Bonus – Holders of self-trading accounts can claim 10% on their account equity as bonus. If you are interested, you have to apply for this bonus within 30 days of making your last deposit. The required traded volume is 30,000x the total account equity and should be cleared within a year of receiving the bonus amount.

Discount Program – Self-trading account holders can claim 20% discount on commissions. But they should apply for this discount within 30 days of making their last deposit. The required traded volume is 30,000x the account equity and should be cleared within a year of applying for the discount program.

Experience Sharing Program – Traders can earn a reward for sharing their experiences with the broker with their friends and acquaintances. They can activate this program only if they hold live trading accounts.

Anniversary Bonus – Dukascopy is celebrating its 11th anniversary by giving its clients a bonus of 100% on their account equity. They have to apply for this bonus within 30 days of making their last deposits. The required traded volume for this bonus offer is 50,000x the total account equity and it should be cleared within a year of receiving the bonus.
Trading Instruments

Dukascopy Bank offers trading on the following instruments:
Forex

CFDs

Binaries

Cryptocurrencies
Trading Platforms
Dukascopy Bank offers a number of trading platforms that enables access to the Swiss Forex Marketplace (SWFX). These platforms are designed in such a way that traders can easily make decisions and act upon them in any market condition. They support a variety of trading orders, including Stop, Limit, Market, Take Profit, Trailing Stop, Stop Limit, Stop Loss, Place Bid/Offer, and others. They offer two trading modes—Hedging and Net Position.
The following is a brief overview of the different trading platforms at Dukascopy:
jForex Platform
Highly recommended for automated and/or manual trading, it has been designed exclusively for traders interested in testing strategies and in auto trading. Its features include:
Automated, chart, and manual trading

Economic calendar

Automated trading

250 chart studies and indicators

Support for plugins

Support for multiple languages

Line break charts, point figures, range bars, and Renko
jForex Web 3
This is a browser-based platform with the following features:
Chart and manual trading

46 chart studies and indicators

Automated trading

Economic calendars and live market news

Low technical requirements

Support for multiple languages

Gain quick access
Mobile Trading Platforms
You can choose from jForex Trader for iOS and jForex Trader for Android. Both apps support Wi-Fi, 3G, as well as Edge Internet connections. They also have all the features of the other trading platforms at Dukascopy.
MT4 Platform
MetaTrader 4 is the most popular trading platform among traders from different parts of the world. Its main features include templates that can be easily customized and Expert Advisors (EAs).
Free Trading Education
Dukascopy Bank is an excellent teacher for new customers who want to sharpen their skills and learn new strategies. It offers the following resources, which traders can use to get educated.
Wiki – The wiki is home to popular articles on the basics of trading.

Video Tutorials – Choose from a wide range of video tutorials on how to use various trading platforms and how to create an effective trading strategy.

Seminars – Dukascopy Bank organizes seminars regularly in a number of cities.

Webinars – You can subscribe to Dukascopy webinars to learn more about making profitable trades.

Dukascopy TV – In addition, there is the Dukascopy TV, which features music, interviews, forex & markets, forecasts & analysis, tutorials, and entertainment & fun.
There is absolutely no shortage of trading tools at Dukascopy.com. You can choose from the following:
Data tools for webmasters

Currency index

Online charts

CoT charts

Online news

Dukascopy TV

SWFX Sentiment Index

SWFX ECN Marketplace

Market Watch

Historical Data Feed

FX Market Signals

Technical Indicators

Trading breaks Calendar

Position Size Calculator

Forex Calculator

Currency Exchange

Daily Highs/Lows
Banking Information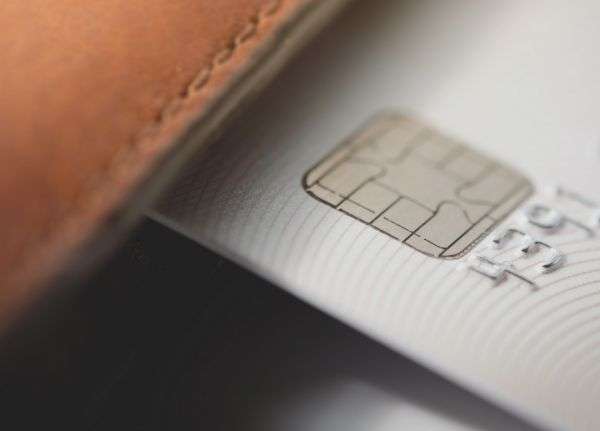 You can use the following methods to load their trading accounts at Dukascopy Bank:
Wire Transfer

Credit/debit Cards

Bitcoin
The broker also offers bank guarantees so that clients can keep their money in a bank they trust and access it whenever they wish.
Final Thoughts on DukasCopy

DukasCopy Bank is a highly reputed, licensed, and well-regulated place for online trading. Your deposits are insured and you get to enjoy features such as bank guarantees, excellent educational resources, sophisticated trading tools such as Dukascopy TV, and a variety of web-based and mobile trading platforms to choose from. There are downsides such as a small product portfolio, but the benefits of signing up at Dukascopy are greater.
We suggest that you check out this Forex broker for yourself by clicking on this link. It doesn't cost anything to open a 14-day demo account at Dukascopy.